Skill Up Nepal
For Green Economic Growth
Skillup Nepal project aims to accelerate the inclusive economic development activities in Province 5, 6 and 7 of Nepal ensuring economic growth (prosperity), environmental protection (planet) and inclusion of most vulnerable and marginalized population groups (people) in the developmental mainstream. The project will establish at least one Green College in each Province for inter-province learning sharing, exchange and evidence fine-tuning for policy influence.
A large part of these young people will be living in rural areas, where most of them will seek their first job. They will however face great difficulties in finding decent and productive employment in rural areas because the employment opportunities that the current agrarian society/ system can offer are very limited. Rural areas are nevertheless full of resources, most of which remain untapped offering a large potential to generate economic opportunities in the agriculture and food sector. The effective utilization of those resources will help address the rural employment challenge.
Most rural youth are typically employed on a casual or seasonal basis as contributing family workers, subsistence farmers or unskilled workers. The development of skills provision, production support services and the post-harvest section of agricultural value chains, including processing, marketing and retailing, could create many jobs for rural youth. Farm and off-farm jobs can be created along agricultural value chains linked to agri-business development and related support services.
Recent News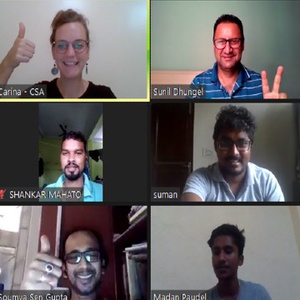 Skillup trade identification workshop (Virtual) (17-20 Aug, 2020)
Date: 16th September 2020, 02:16 PM
Four days virtual training on Skill up trade identification was organized by WHH  for skill UP Nepal and India project staff. The training was facilitated by Civil Society Academy.
Read More >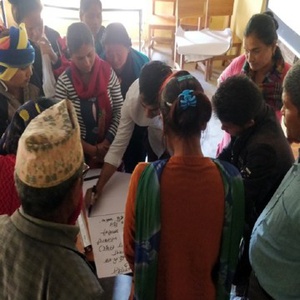 Training of Trainers (ToT) for Lead Farmers, Surkhet (12-14 March, 2020)
Date: 16th September 2020, 01:35 PM
With the initiation of Skill Up project, six farmers group were formed in Surkhet to run Farmers Field Schools (FFS) adopting Sustainable Integrated Farming Systems (SIFS) approach through Participatory Learning Action (PLA) methodology.
Read More >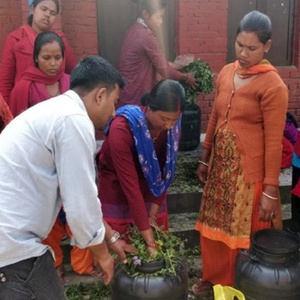 Two Days Training of Trainers (ToT) for the Farmers Field School (FFS) Lead Farmers (23-24, Feb, 2020)
Date: 16th September 2020, 01:21 PM
Two days' ToT was conducted by the Skill Up project to the leader farmers of Kanchanpur district on 23rd & 24th February 2020. A total of 12 female lead farmers from 6 different farmers groups of Krishnapur Municipality participated in the training.
Read More >
Incubation Services
There is a high need of green incubation centre in the country that provides trainings, manage green business information system, produce standardized green skill curriculum, standard operating procedure of green skills service providers, and to facilitate market access to entrepreneurs. Such institutes can also play a vita role in green skills and green economy advocacy process and can provide the evidence for policy formulation.
There is a strong need to impart skills on self-employment by supporting the existing skill development institutions at every level of their skill development activity right from the trainee mobilization to the post-skill trainee handholding support. Some of the gaps in current skill development ecosystems are information management system and knowledge management, standardize course curricula which is market & scientifically vetted, quality & participatory based training material, quality trainers, post-training support like trainee business planning & mentoring, establishment of credit & market linkages, and convergence with other agencies. To bridges these gaps, there is a need of an incubation centre established based on multi-stakeholder convergence framework, which effectively delivers the multiple services.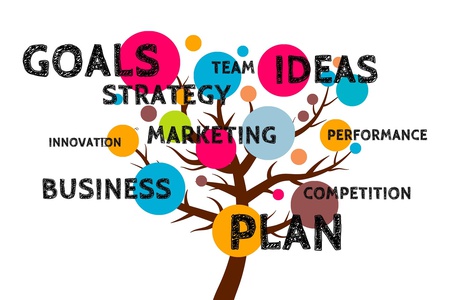 Green Colleges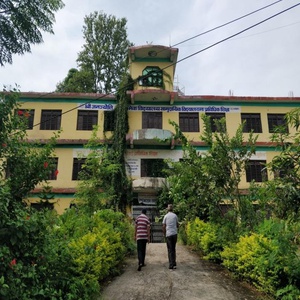 Shree Jana Jyoti High School
Shree Jan Jyoti Secondary School was established on 2029 B.S, is located at Baddichaur of Barahtal Rural Municipality in Surkhet. The school is affiliated with National Examination Board (NEB) and offers plus two (10+2) programs. The School also offers different programs (short courses, 18 months & 3 years program) on Agriculture & Veterinary (Livestock) science affiliation with CTEVT.
Read More >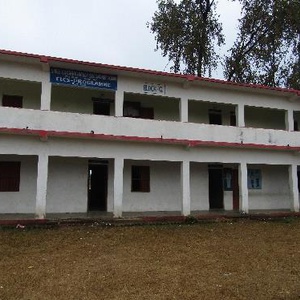 Shree Krishna High School
Shree Krishna High School is a public school in Kanchanpur. The school was estabished on 2017 B.S. It is located in Krishnapur-4, Gulariya. The school is affiliation with CTEVT TECS l from 2059 B.S. The school started L.P/A.H. (VJTA) 18 months from 2059 B.S., PJTA 18 months from 2061 B.S., Diploma in I.Sc. Ag (Plant Science) and Diploma in I.Sc.Ag. (Animal Science) from 2076. B.S.
Read More >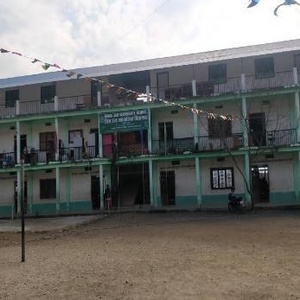 Shree Shivajan High School
Shree Shivajan Secondary School is a public school in Salyan. The school was established on BS. 2016, 11 Jestha. It is located in Sharada Municipality-1, Shitalpati. School runs CTEVT courses, TSLC and general courses upto class 12. School offers Agriculture, Forestry, Management, Education and Humanities faculty to the students.
Read More >
Our Beneficiary
The phase first of the project will directly benefit approximately 3,000 households through training provision, SMEs establishment, access to finance and value chain development. Project will establish 3 green colleges (one in each target Province). 2,994 (50% women) individuals will directly be benefitted from the skill transfer activities, including in-house courses (478 youths) and extension-based training approach/ farmer field schools (2,516 farmers). The project will target the marginalized population groups such as women, Dalit and tribal/ ethnic minority. The project also targets to establish at least 15 Small and Medium Enterprises (SMEs).