Shree Krishna High School
Krishnapur -4, Gulariya, Kanchanpur
Sudurpaschim Province
General Information
Name of vocation school ( Green college): Shree Krishna High School
Type of School: Public School
Address: Krishnapur-4, Gulariya, Kanchanpur
Date of school established: 2017 B.S.
Affiliation with CTEVT TECS l in 2059 B.S. Started L.P/A.H. (VJTA) 18 months from BS. 2059, PJTA 18 months from date 2061, Diploma in I.Sc. Ag (Plant Science) and Diploma in I.Sc.Ag. (Animal Science) from BS. 2076.

General Academic course up to grade 12 (Science, Management & Humanities)
Courses Affiliated with CTEVT

Diploma in Agriculture (I.Sc.Ag. Plant Science)
Diploma in Agriculture (I.Sc.Ag. Veterinary Science)
L.P./A.H. VJTA( 18 months)
PJTA- Plant Science (18 months)

Short Term course(390 hours) Affiliated with CTEVT (Fiscal Year 2076/2077)

Village Animal Health Worker(VAHW)
Community Livestock Assistant(CLA)
Community Agriculture Assistant (CAA)
Technical Courses:
Diploma in Agriculture (plant science & Animal Science), TSLC Program (VJTA & PJTA),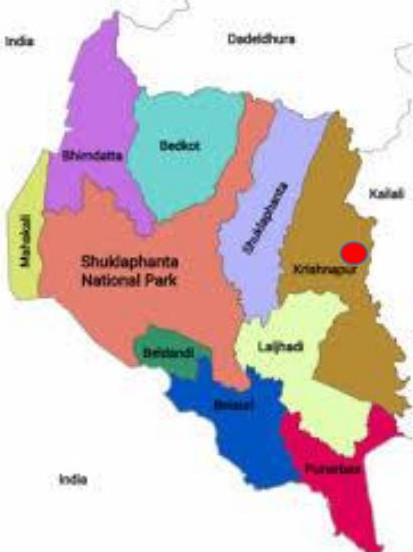 Physical facilities:
No of buildings:-

3 buildings for General courses (Science, Management & Humanities)
3 buildings– dedicated vocational training

No. of classroom: 32 ( 12 Technical students, extra one seminar hall and 5 laboratory)
Number of computers: 30 desktops, 3 laptops
Internet facility: Nepal Telecom (ADSL), TECS Division & General Education
Number and types of labs: 3 labs (Physics, Chemistry, Biology)
Dairy Lab:- Under Maintenance
Workshop: Agriculture & Veterinary
Mini Veterinary teaching hospital :(One)
Land area: 13 bigha
Use of land: 6 bigha
Number of toilets: 10 Ladies, 15 Gents, 4 Staffs
The school has total of 10 + 3 bigha of land and the main campus is in 10 bigha land area while 3 bigha is at another place for agriculture purpose. Besides 4 buildings for normal courses (Management, Science & Humanities), the school has a 10 room (2 story) dedicated building for vocational courses which is housing all vocational classes, agri and Vet labs, library and office for staff. Besides, there are animal sheds for buffalo, cows, goats and a poultry house for practical purpose. Additionally, the school also has dedicated land within main campus for practical on plant and LS science courses.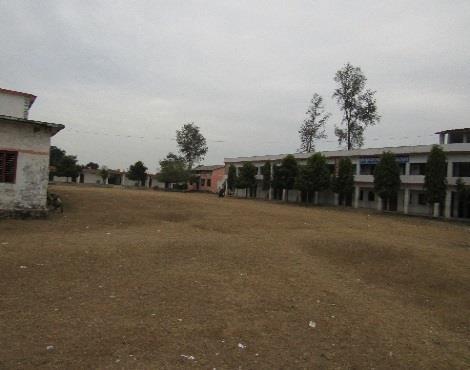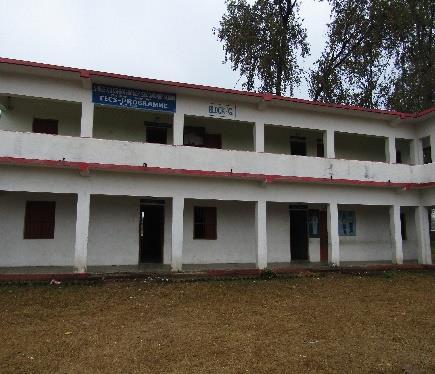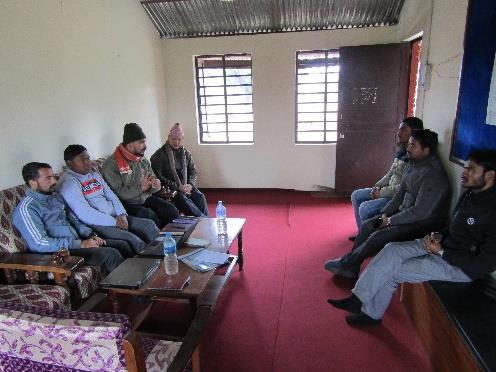 Human Resource for Technical courses:
| S.N. | Name | Designation | Qualification | Type | Contact # |
| --- | --- | --- | --- | --- | --- |
| 1 | Gopal Datta Badu | Principal | M.Ed. | Fulltime | 9868423237 |
| 2 | Dr. Niranjan Pd. Chaudhary | Program Coordinator (CTEVT/TECS) | B.V.Sc&A.H. | Fulltime | 9858425057 |
| 3 | Baburam Chaudhary | Instructor | BSc.Ag | Fulltime | 9848493000 |
| 4 | Deepak Chaudhary | Instructor | BSc.Ag | Fulltime | 9848412956 |
| 5 | Suvash Accharya | Instructor | BSc.Ag | Fulltime | 9847200472 |
| 6 | Tek Pandey | Instructor | BSc.Ag | Part Time | |
| 7 | Ramkisan Chaudhary | Ast. Instructor | ISc.Ag Animal | Fulltime | 9855054207 |
| 8 | Rasmi Pant | Ast. Instructor | ISc.Ag Plant | Fulltime | |
| 9 | Diwakar Bhatta | Ast. Instructor | TSLC VET | Fulltime | 9848636559 |
| 10 | Puniram Chaudhary | Ast. Instructor | TSLC VET | Fulltime | |
Specific information
Year of affiliation with CTEVT:
ISc (Ag):B.S. 2070
ISc(Vet.):-2076
TSLC (Vet): B.S. 2058/59
TSLC (Ag): B.S. 2062
CTEVT Short course: B.S. 2076
Capacity in Technical wing (types/duration/students number etc.)
S.N.
Trade
Year
Total
Remarks
1st
2nd
3rd
1
L.P/A.H. VJTA
40
40
2
PJTA (Plant)
40
40
3
ISc. Ag (Plant Science)
40
40
40
4
ISc. Ag (Animal Science)
26
26
Fee structures
| S.N. | Trade | Amount | Remarks |
| --- | --- | --- | --- |
| 1 | L.P/A.H. VJTA | 22,500 | Including Rs 5000 exposure visit short and long term visit, Library deposit refundable Rs 1000 & Library and I.D Card |
| 2 | PJTA (Plant) | 45,000 | Including Rs 5000 exposure visit short and long term visit, Library deposit refundable Rs 1000 & Library and I.D Card |
| 3 | ISc. Ag (Plant Science) | 1,80,000 | Yearly 60,000 for three years, Including Rs 5000 exposure visit short and long term visit, Library deposit refundable Rs 1000 & Library and I.D Card |
| 4 | ISc. Ag (Plant Science) | 1,80,000 | Yearly 60,000 for three years, Including Rs 5000 exposure visit short and long term visit, Library deposit refundable Rs 1000 & Library and I.D Card |
Physical facilities for technical training:
Class rooms – 8 class rooms for technical students
Lab for training:- 5 labs ( Chemistry, Biology, Physics, Computer, Dairy) with training materials
Land for Practical training:- 3 bigha utilized
Sports materials:- Football, badminton, volleyball, cricket etc
Facilities to students
Scholarships: According to CTEVT 3 students in each faculty total 12 students.
Training materials: laptop, projector, hand speaker, cardboard paper, seminar, group discussion, exhibition, field visit, data collection and others.
Lab facilities: Veterinary over all facilities
Internship: Government, NGOs, INGO etc.
Mentoring after training: Once in year
Hostel/ Residential: Available 4 rooms, extra canteen and toilet ( Total 12 students capacity)
Follow-up mechanism (after completion of training)
Follow-up mechanism (after completion of training)