Mushroom cultivation training closing ceremony at Kanchanpur
Created On: Jan. 10, 2022, 5:44 p.m.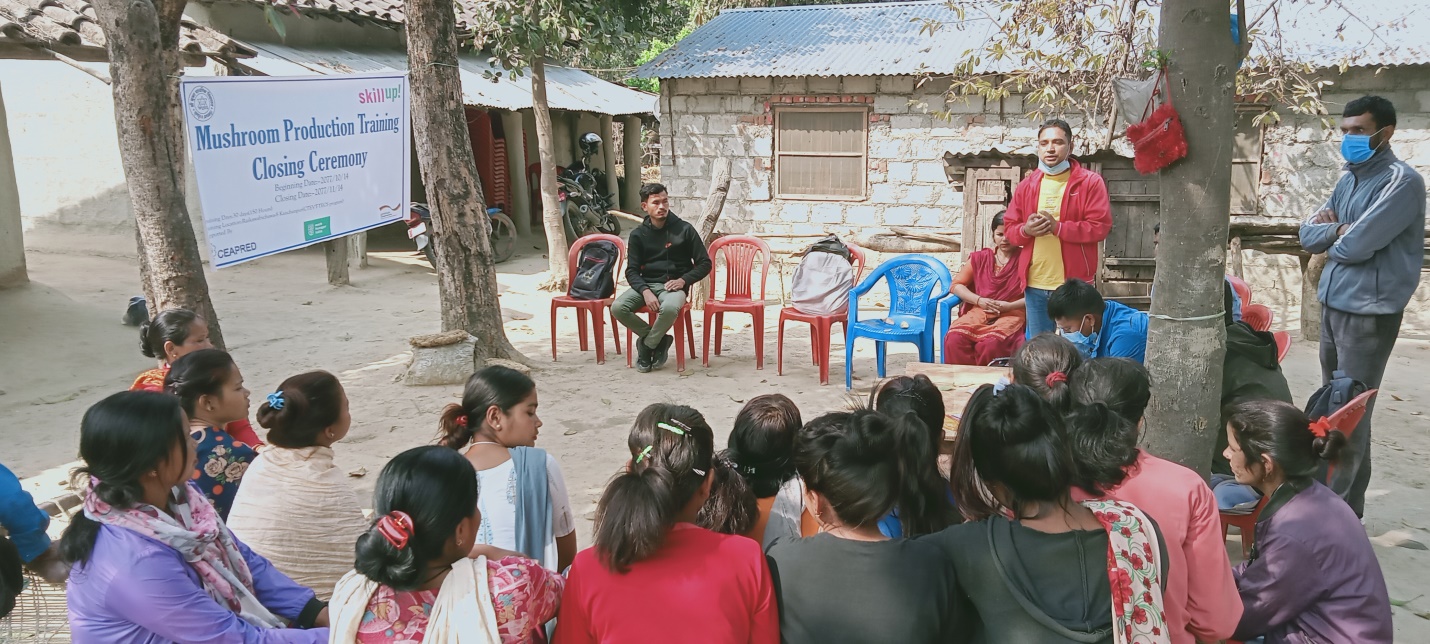 Addressing to the graduates by Skill Up! project staff in training closing ceremony
Shree Krishna Green College has successfully completed the training on Mushroom cultivation on 23rd February 2021 where 30 trainees graduated. The graduated trainees have been able to grow mushroom on their own. During the closing ceremony , theschool has provided certificate to the trainees and announced a regular technical support as per need. Skill U! project also committed the regular backstopping support in future as per need. The 30 days (150 hours) training was highly useful, said Sangita Chaudhary, a trainee of the training.